History of KRONABY
We are convinced that we must refocus on getting the most out of every experience we live and participate in those experiences fully. With Kronaby, we want to make you enjoy life more and we have a very different way of helping you do that, whether it's making you feel safe on your way home, giving you the option to decide which phone calls are important, allowing you to devote your full attention to a work meeting, making your day-to-day life surprisingly easy, or allowing you to spend your time where your heart is. Simply put, we want you to be able to enjoy life more and help you regain control of your time. Our technology is focused on you: Human Technology.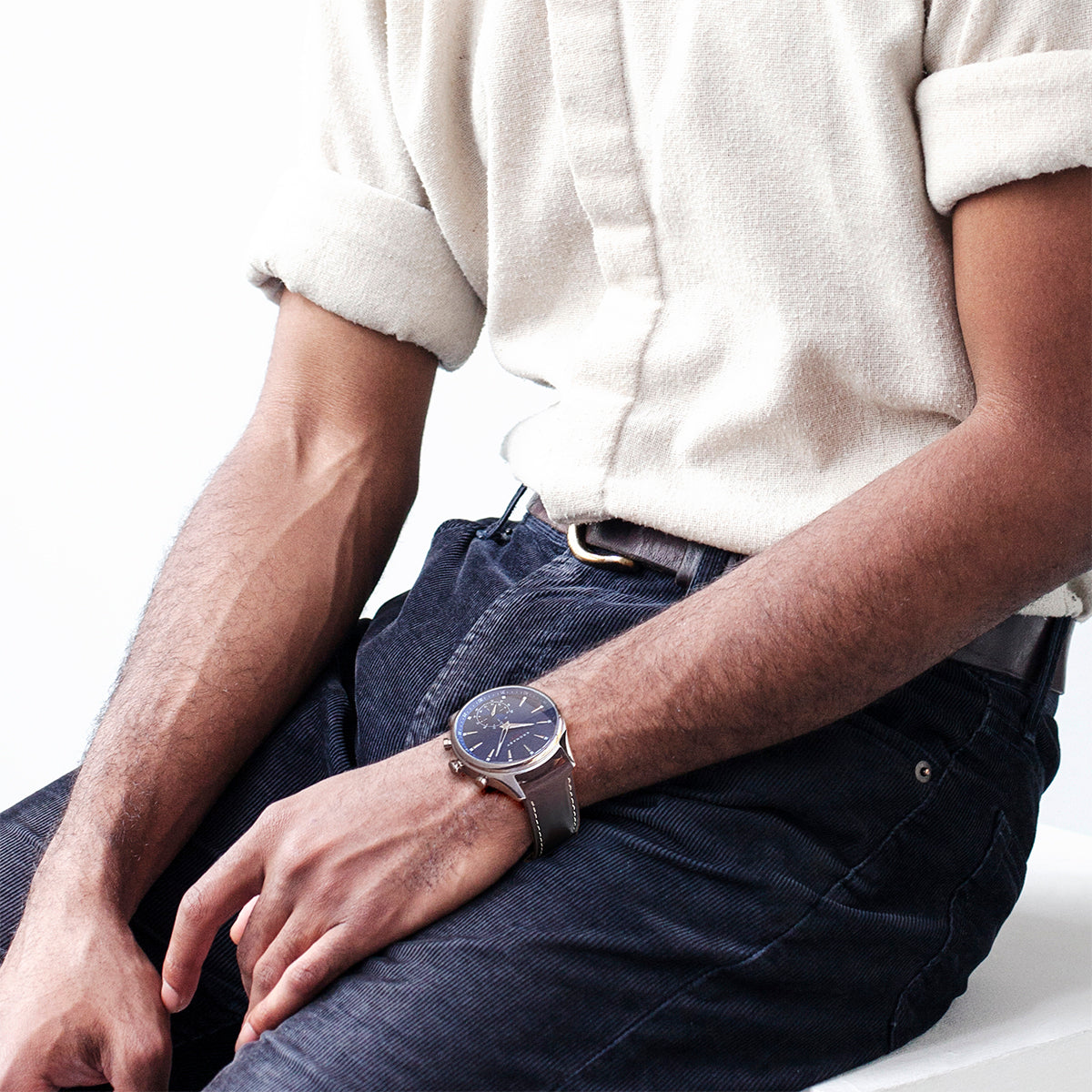 Human Technology
Kronaby is part of the Festina Group and is a company specializing in purpose-built smart connected products. We have created a watch that reflects our passion for classic timepieces.
Without undermining the craftsmanship and attention to detail that are part of it, we have enhanced it with what we call Human Technology. On the outside, it is a true watch, elegant, made with materials and parts that will stand the test of time. But its magic lies inside: we have created a mechanism whose merit goes beyond telling the time. This approach is what we call Human Technology. This philosophy is at the heart of our work, from development to design.